When you click on a Handin / Turnitin / Quiz assignment, you'll be taken to the submissions list. This area provides a unified overview of submissions, as well as allowing a module team to organise the marking of assignment submissions between them.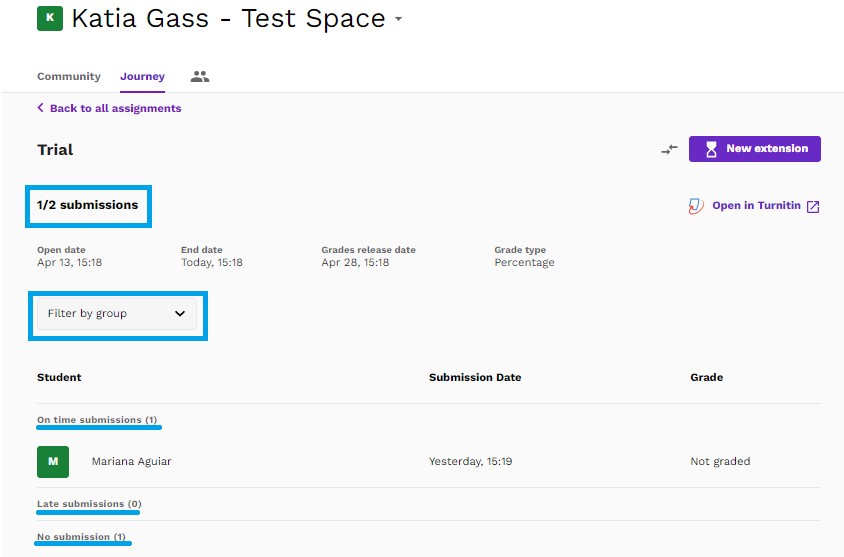 In this view you can:
See a list of students grouped by the status of their submission: On-time submissions, Late submissions, No submission.
Check the submission rate for the whole cohort (e.g. 5/8 submissions).
Navigate to the assignment or the quiz itself.
Navigate to an individual student's submission.
Create an extension of the assignment (depending on the type of assignment).
Organise grading between Educators in the module.
Note
For anonymous assignments s

tudent names are replaced with

Student 1, Student 2, etc.
For anonymous quizzes student names are replaced with Submission 4255451656, Submission 643131074, etc.
For group assignments (Handin only) a

drop-down menu displays each student within the group and either the group grade or the student's individual grade if graded separately.
---
See Also