Once students have uploaded their assignment submissions, it is time to grade and provide feedback! In this article, you'll find the steps on how to get started learn about different ways you can provide feedback with Handin.
Navigating to submissions
In your Aula space, head to Journey > Assignments.
Select the assignment you'd like to grade.
Click Open in Handin.
You will land on the assignment overview. From there, click Submissions in the top right of your screen to view and start grading individual submissions.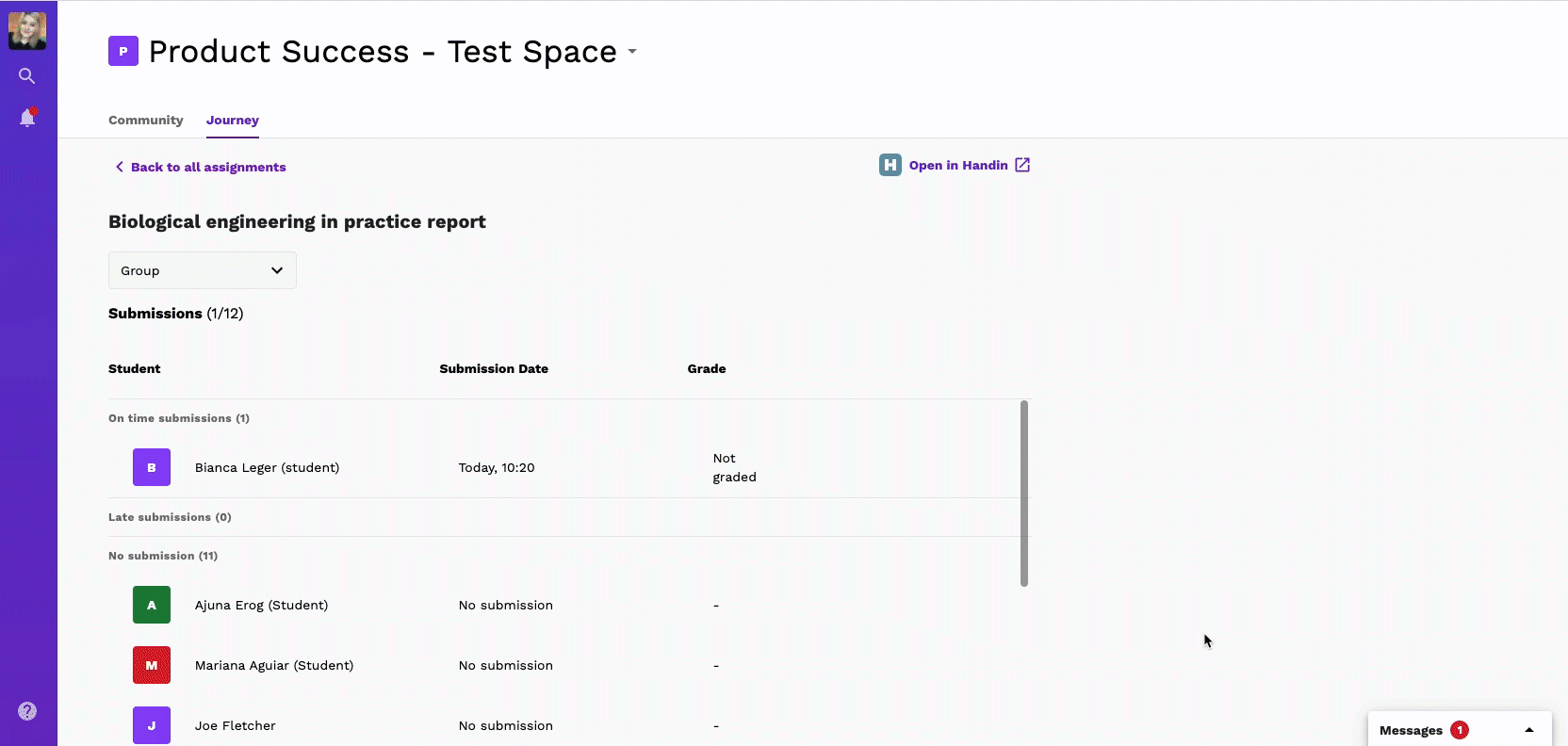 Setting a grade and providing feedback
Once you've reviewed an assignment, you can give it a grade in the Student's Grade section in the column to the right of the assignment. The type of grade will depend on the choice that you made when creating your assignment (e.g. percentage, pass/fail, rubrics etc.).
To provide feedback on top of the grade, click Add feedback, enter your text and add any relevant attachments using the editor.
Once you're happy with your feedback, click on Add feedback and finally confirm changes with Save before moving onto the next submission.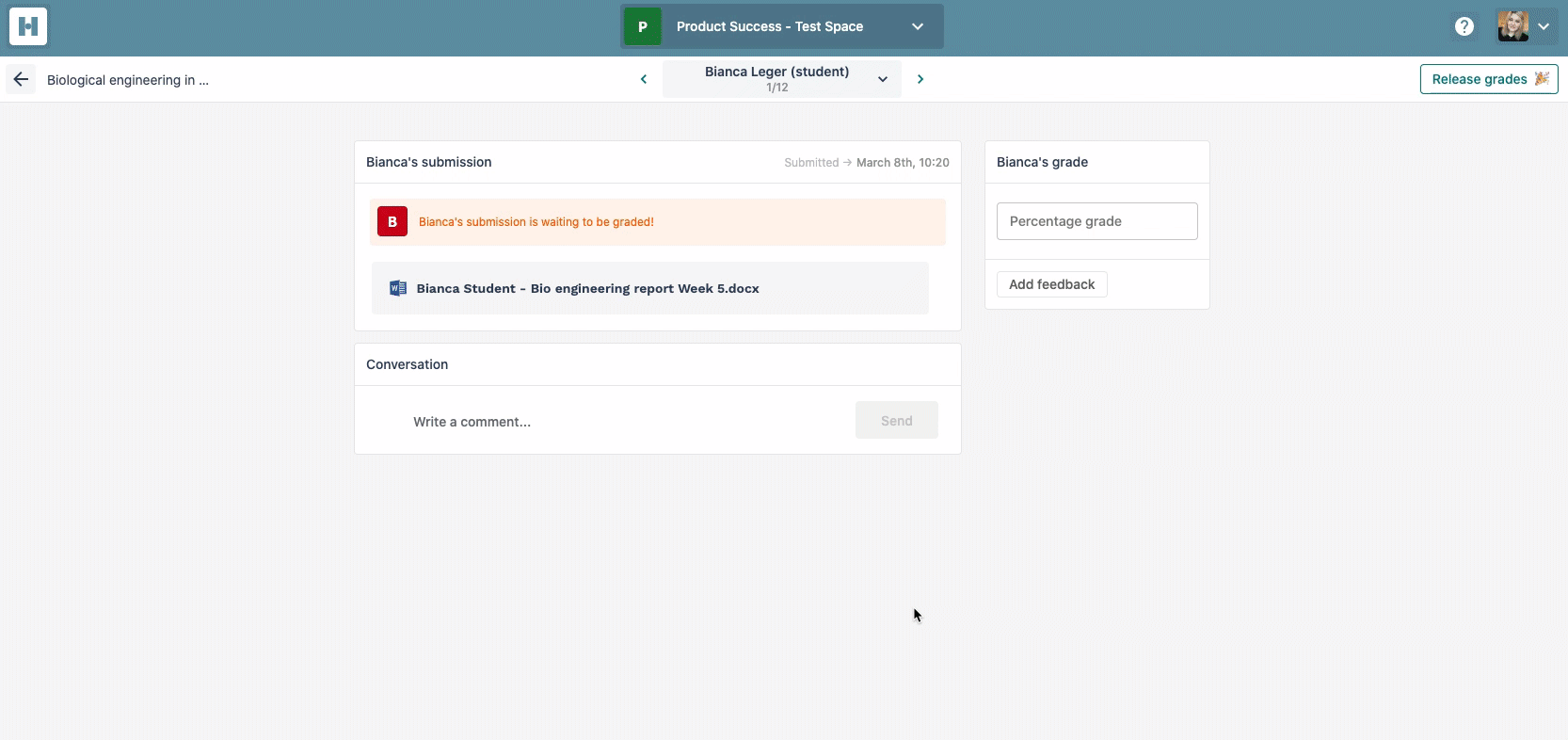 Handin allows for great flexibility in the way feedback is provided. It is possible to add feedback in the following formats:
Text
Files (uploaded from your local disk or cloud services)
Voice notes
Code
LaTeX
Videos
Here you can see a voice note being created directly within the editor:
HI Assignment Conversation
Handin allows Students and Educators to have individual private conversations on each specific assignment. This is available in the Conversation section at the bottom of the student's submission. The conversation is independent to the status of the submission or the assignment, and it can be accessed by both the Student and the Educator at any time.
Releasing grades and feedback
Once you've set grades and added feedback for all students, you may want to release your grades.
As a first step, make sure that the assignment is closed for any new submissions. It should have a Closed label on it. This is because any grades and feedback applied to a submission would disappear should the student make any further changes after the grade release.
Open the relevant assignment in Handin and click on the Release grades button in the top right corner.
Confirm with Release to release the grades to the whole class.
Note:
Handin does not currently support scheduling a grade release date like Turnitin.
Once grades are released, they cannot be withdrawn.

Students aren't automatically notified when grades are released. As a best practice, we recommend posting in the Community feed when grades are released.

Grades and feedback are always released together.