Most of the students and educators who use Aula feel very positive about our platform and approach, and agree that Aula helps them create and take part in engaging experiences. We collected some of their thoughts and experiences below.


Educators
Here is what some module leaders and teaching staff shared with us: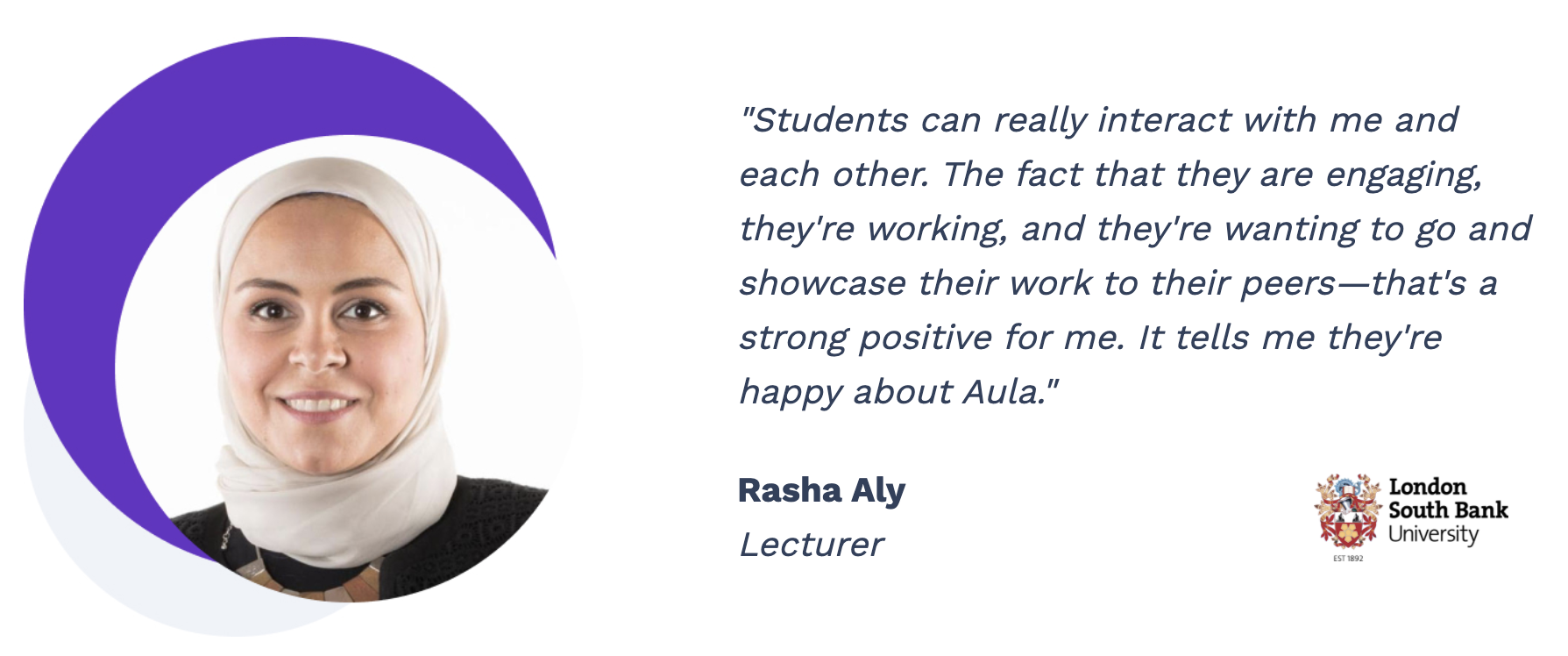 You can also read about Dr Olomolaiye, whose module received a 92% satisfaction score after moving to Aula.

*
Students
Aula also receives enthusiastic feedback from students: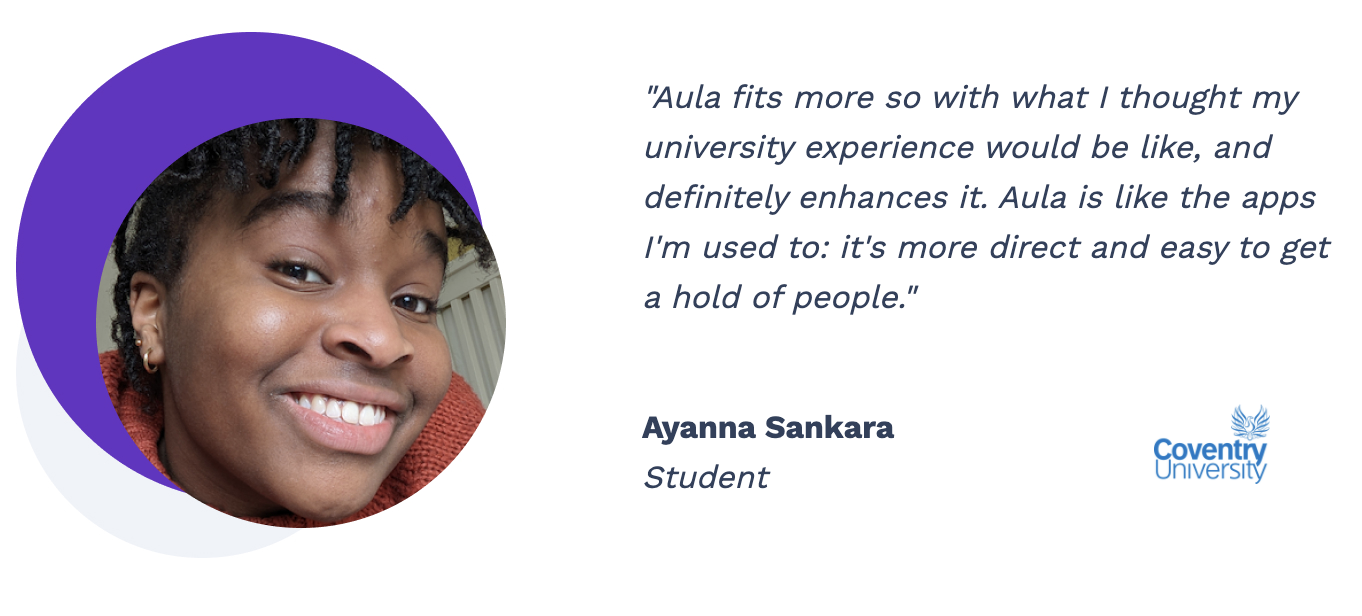 If you want to see more...
You can find a list of testimonials and in-depth case studies from institutions, educators, and students on this website page.