If you're running into issues preventing you from teaching or learning, require technical assistance, have product questions, and more - check out our Help Centre available 24/7 to view our help articles.
Hopefully, you'll find the answers you're looking for, however, if you need to contact us, we're here 7 days a week* and we aim to respond to 90% of our requests in 30 minutes.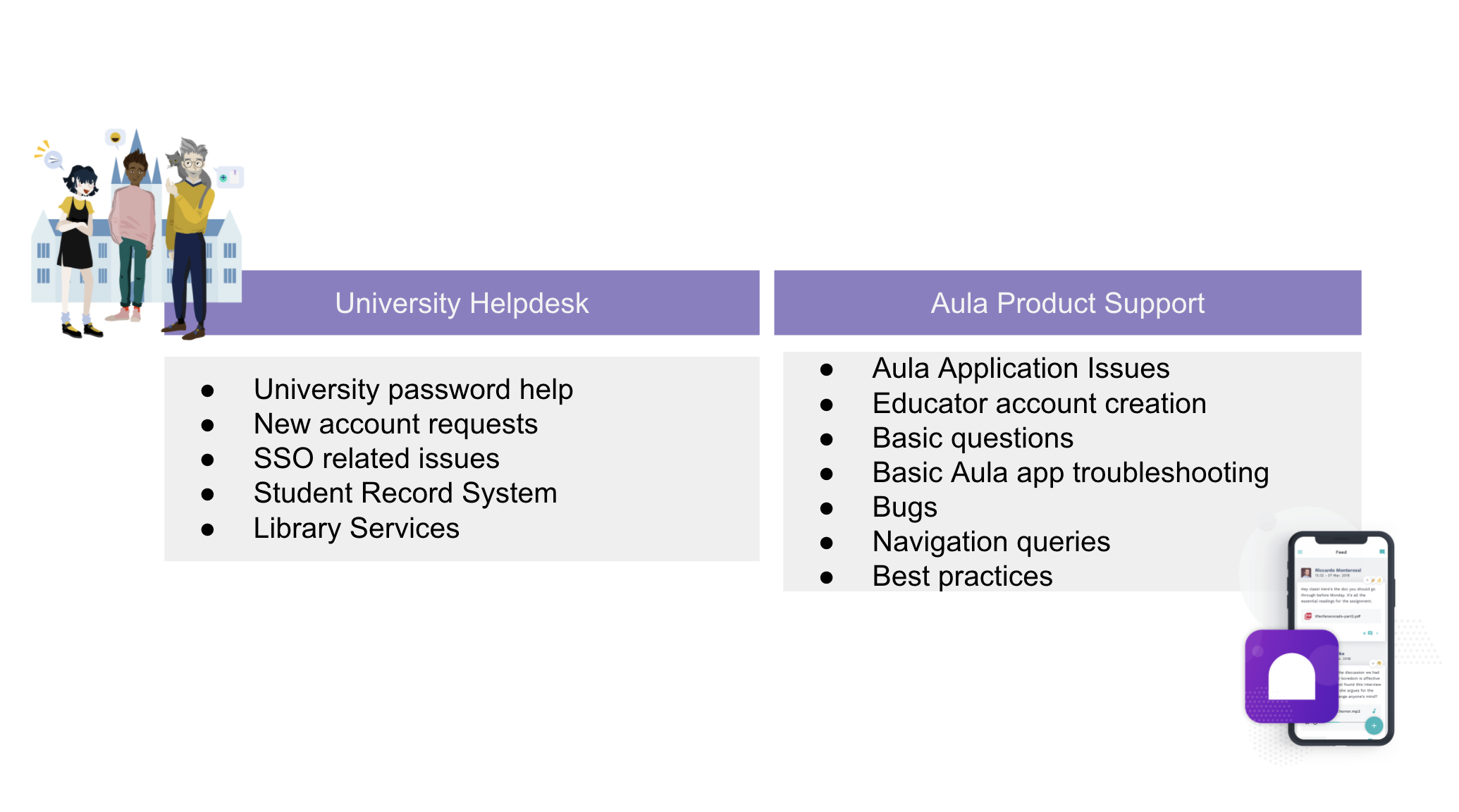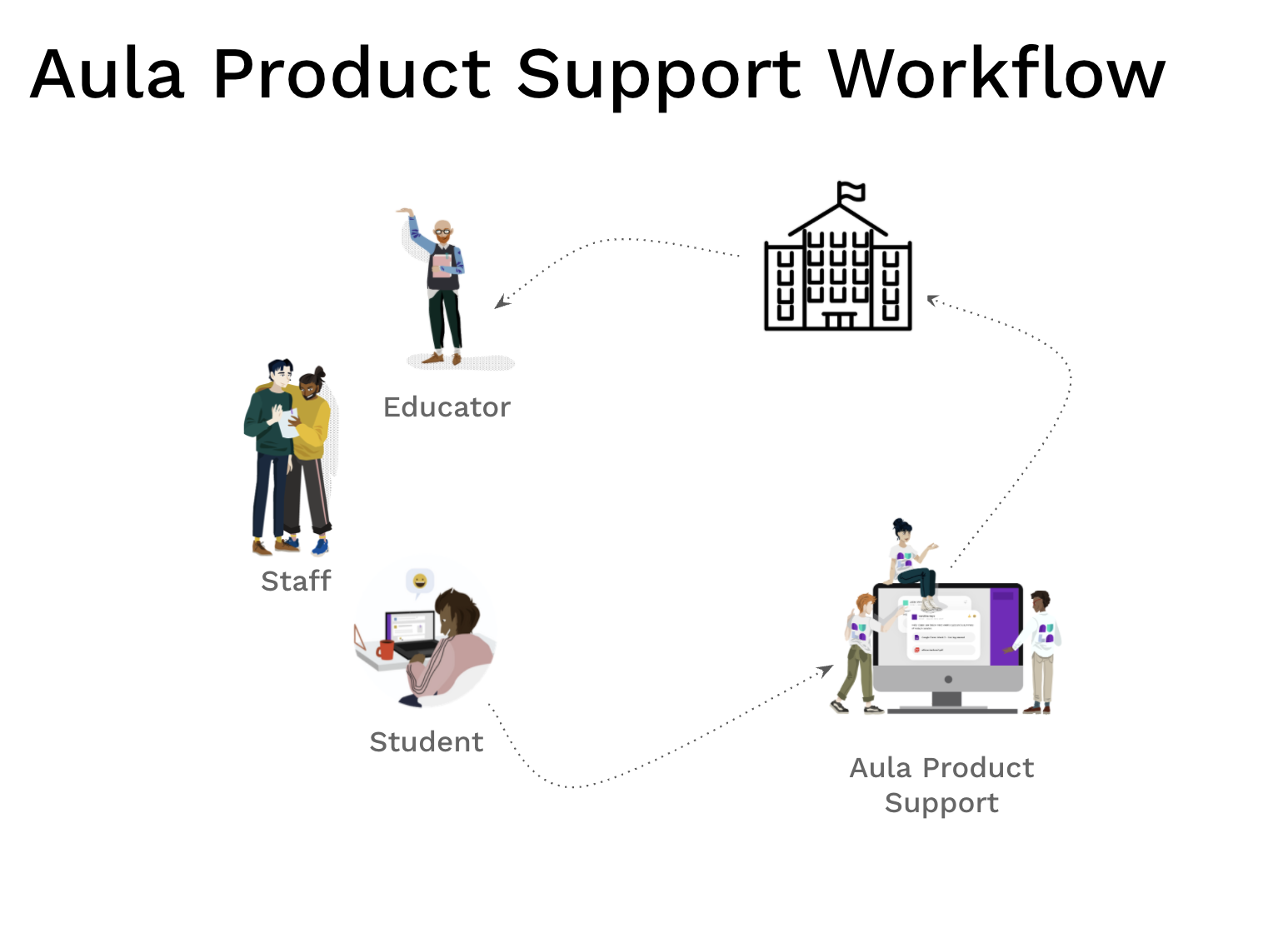 To get in touch with us, just choose one of the below contact options so we can get you back up and running on Aula:

Our Contact Form (recommended)

The "?" button through your Aula space



By email via support@aula.education

What information do you need to provide us?
Be sure to include as much information, screenshots, or screencasts as you can in your message so we can deal with your request quickly and avoid any back and forth.

Notes:
Ticket support is only available in English.

Aula Product Support will refer

Institutional

support requests back to the Institution Help Desk, or Institution

Point of Contact to resolve the query in the fewest number of interactions.

Faculty, staff, and students will be redirected only when necessary to resolve their queries.

We use a ticketing tool called Zendesk to track all our requests when you contact us:

You will receive an automated response to confirm we've received your request

with a unique ticket number

You will receive an email when a Product Support team member posts an update on your request

The ticket is automatically set to Solved by the system after 72h without a response from you

Once solved, a Customer Satisfaction survey will be sent out. We track responses to these surveys through Zendesk with a target of 94% customer satisfaction. The Support team Management regularly reviews responses and will contact users who leave negative reviews for more context.



*Excluding holidays