Click into the Journey section.
Select the Materials tab.
Tap on the drop-down arrows to reveal pages within sections.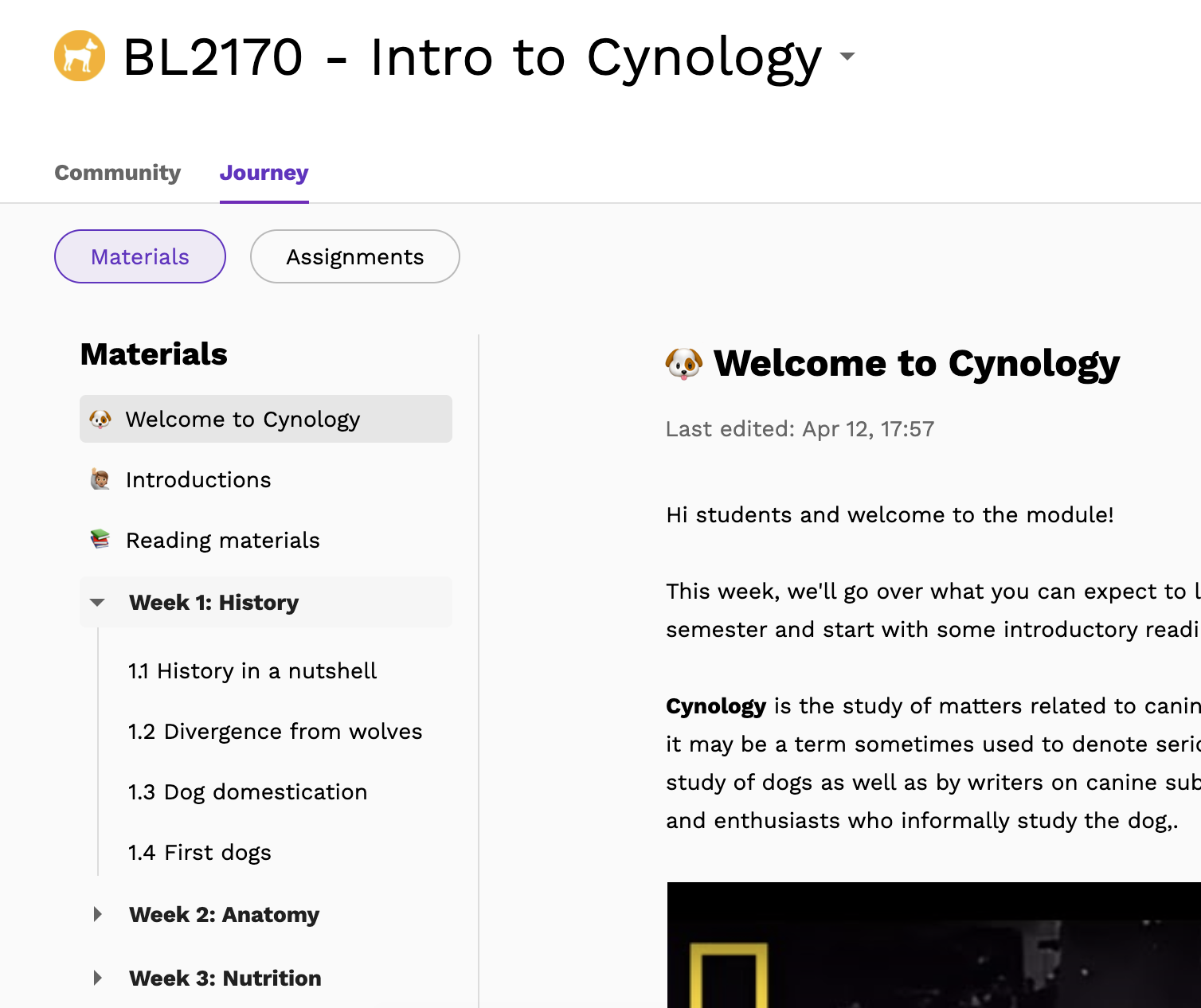 Note:
Educators can hide and reveal content according to their teaching plans.

If you think some pages should be made available sooner, or you can't locate specific materials, please

get in touch with your Educator. You can check a list of Educators by heading to the Space settings.
Make sure to check for new materials regularly as your Educator might be revealing them week-by-week.
---
See Also